On-site visits and social activities
On 30 September 2016, The Flemish Government decided to invest in the construction of Flanders Maritime Laboratory in Ostend. Live images of the construction in progress are available here.
The laboratory will include a golf and ocean basin and a towing tank, that will also have an observation tunnel to investigate the flow between the keel of the ship and the bottom. The flow between the ship and the tank walls can be visualized with side windows at discrete positions along the tank.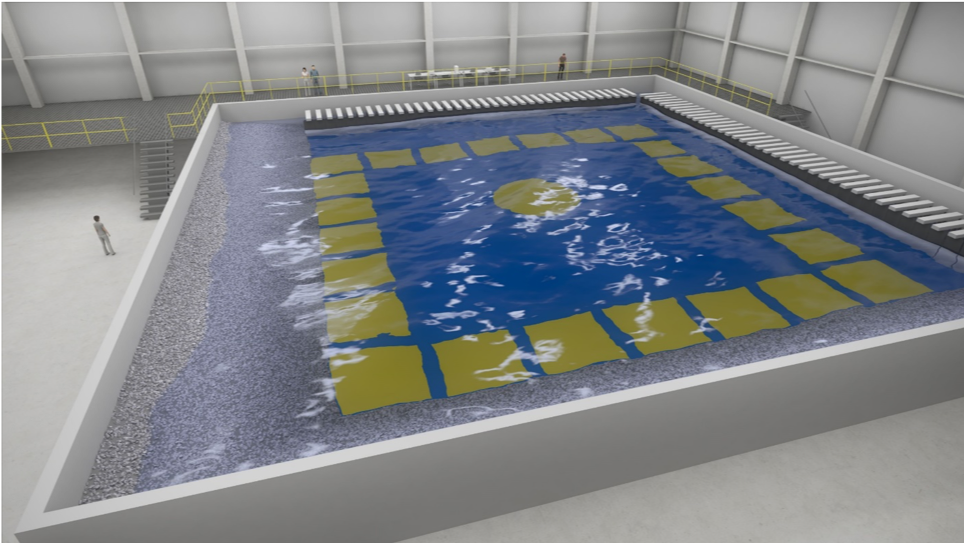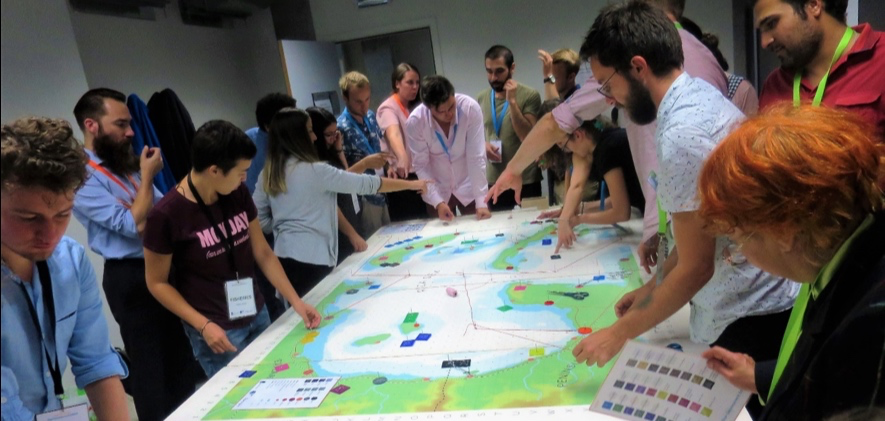 The "Marine Spatial Planning" Challenge is a playful learning experience – a 'table top strategy / war game'
It is designed for policy-makers and strategists working in the area of ecosystem based Maritime Spatial Planning, the development of sustainable Blue Growth and Shipping.
AV/RV Demonstration
Which applications from the gaming sector are currently applicable in the maritime and marine industry and what future options doe Virtual Reality, Augmented Reality & Mixed Reality have to offer?
Try this out yourself in the demo zone of Howest DAE. The best gaming school in the world.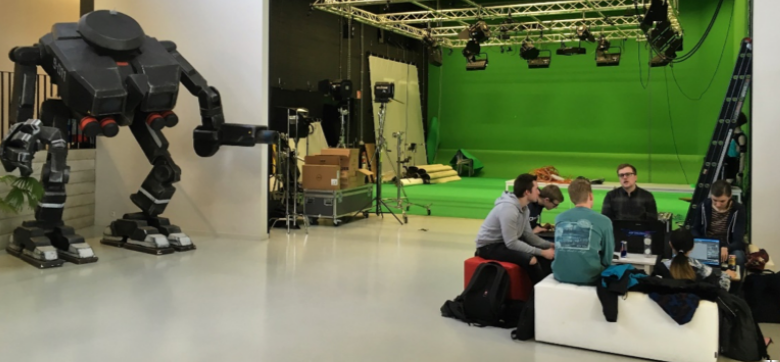 The Flanders Marine Institute (VLIZ) is a centre for marine and coastal research. In its capacity as a coordination and information platform, the Flanders Marine Institute (VLIZ) supports some thousand marine scientists in Flanders by disseminating their knowledge to policymakers, educators, the general public and scientists.
Discover the multidisciplinary marine research community in the broadest sense of the term at the visit to their facilities